Chello Grill
Website Design, Photography, Online Marketing
During my internship with Pizza Nine, I came to learn that Chello Grill was the "sister company" to Pizza Nine. Chello Grill had the same issues with the website such as limited functionality and poor performance.

While the group who owned these two companies was the same, I did my best to provide a very distinct style and feel to both sites. Mediterranean food is fresh, and light and I wanted this website to reflect that.
Websites are subject to change appearance upon transfer of ownership.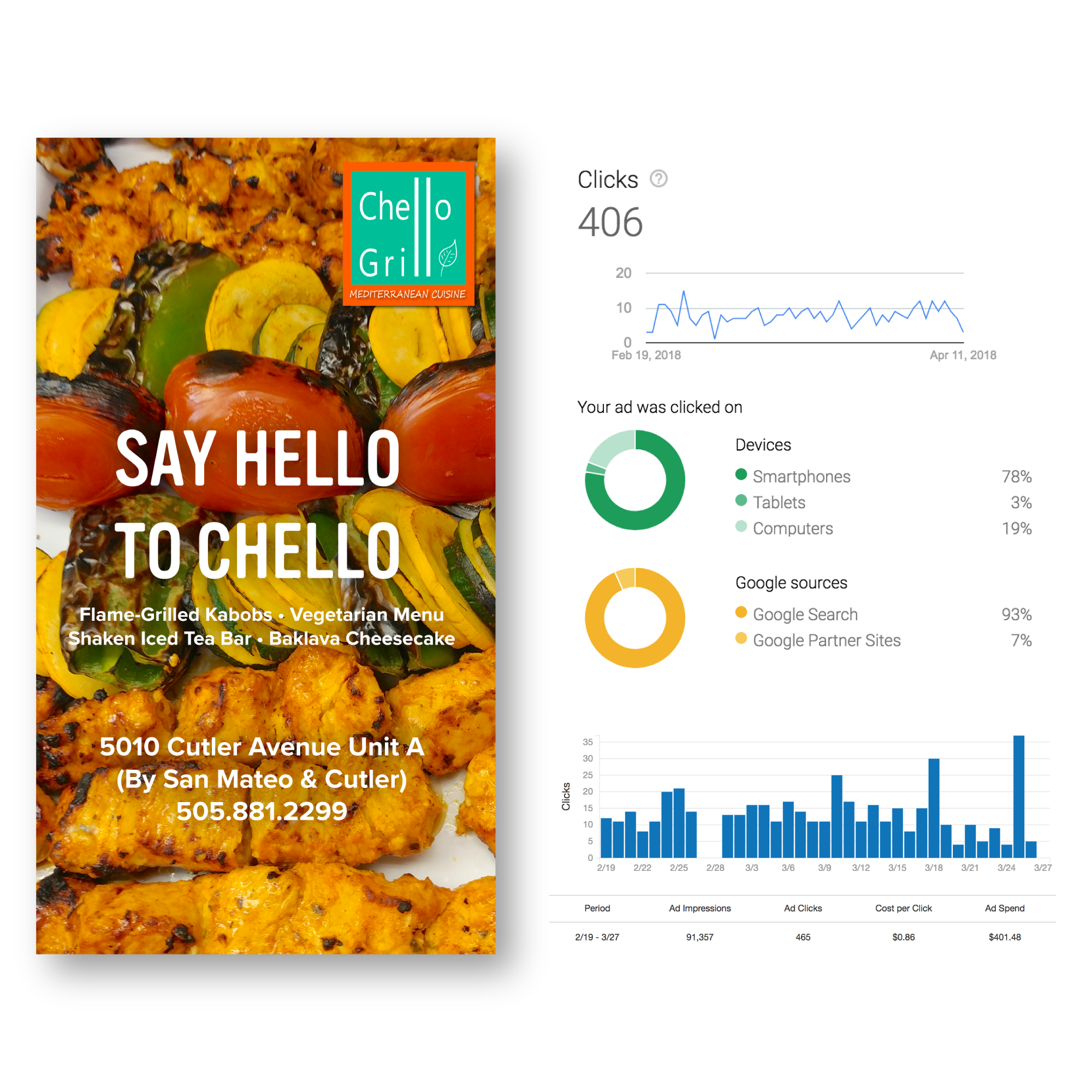 Through the use of Google AdWords, Yelp, Trip Advisor, and Snapchat I created advertisements that were segmented towards the Albuquerque population. Chello Grill is a new startup, and the goal was to use as many methods available to promote the restaurant.
As I've mentioned before, Chello Grill is the "sister company" to Pizza Nine. Soon after I shared my talent for photography with Pizza Nine, I was asked to then take as many photos as I could at Chello Grill with the remaining time I had during my internship.

I was puzzled when I learned that most of the original pictures were taken with a smartphone. Granted, smart phones can be for decent cameras these days, but in my opinion, nothing can replace the quality of a DSLR.